Hey all you car lovers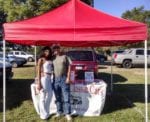 – I hope you partook in some of the festivities at all the shows the past two days!
We had out booth set up at the Nassau County Cruise to the Show on Sunday!
What a turnout – estimates were 800+ cars and trucks!
We met many of you – thanks for stopping by!
We will be set up again at Riverhead Raceway's First Annual Show this coming Sunday – Oct 2nd.
Stop by and say hi! See you then!