A Trifecta if goodies just in time for Halloween!
No – this is not scary stuff, but it is monster wicked!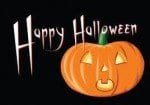 Our first Vendor Spotlight feature is being emailed today to our 2,100+ free subscribers!
Our October Newsletter is coming soon!
And there are some fun new videos to check out on the website!
If you are not getting the automatic delivery of the Newsletter or other occasional notifications –
subscribe for free on the main page of the website!