LICC Ad Image and Banner Design Help
You can find information here about the specifications of the images you will need to provide us for your listings and advertisements.
Advertising Image Design Specifications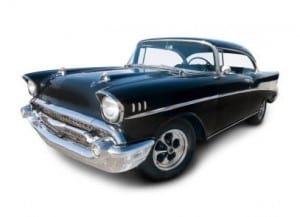 There are several places on our website where you will want to either upload or send us in email, sales an image which captures the information you want to share with our visitors and members.
Basic Information About Images and Websites:
"A picture is worth a thousand words" – and that's as true when it comes to ads and banners. Images play a huge role in website marketing, as their visual appeal is a powerful way to attract and retain reader attention.  However, the way that you create images for our website can also influence the way customers view you and your products!
IMAGE SPECIFICATIONS AND TIPS
FORMATS PERMITTED:  .JPG (preferred) .GIF and .PNG also are ok for use on a website.  DO NOT SEND US: Powerpoint files, MS Word Files or PDF files!  We cannot use them and if you would like them converted please contact us about our design services.
You can send us large images or photos of your vehicles as long as they are in one of the above image formats.  Images can always be reduced in size but never increased in size without losing quality!  Its best to try and send us exactly the ad dimension proportions we are requesting otherwise there may be some additional ad set up fees associated with the advertisement.
BUSINESS ADs:
Our business advertising listings require specific sized images:
Home Page Rotating Banner Ads:  850 × 130 pixels display size.
Large Ads: 400 x 230 pixels display size, send us 600 x 345 pixels for a better blow up image. (mouse pass over)
Medium Ads: 300 x 170 pixels display size, send us 450 x 255 pixels for a better blow up image. (mouse pass over)
Small Ads: 200 x 114 pixels display size, send us 300 x 171 pixels for better blow up image. (mouse pass over)
The ratio of the Large, Medium and Small ads are 1: 1.75   This is the ratio of the typical business card.  We did this to make it easy for those of you who want to just SCAN your business card and resize it, or send it to us if its larger than 400 pixels wide and we can rescale it for you.  Your business card will be what rotates on our Business Ad Pages.
If  you need more help, contact Pete Giordano for some assistance and to also learn about his Ad Design Services.
Don't Want The Hassel?  Let Us Design One For You!
We know that many of our customers don't spend a lot of time designing website images. In fact, while it can be done fairly easy with many free software products ( see the list on the right),  we can save you both time and aggravation.
Please contact Peter Giordano to find out more about his advertisement and banner ad design services.
Custom ad designs start for as little as $50.
What If You Don't Have Photoshop?
If you don't have Adobe Photoshop there are numerous online tools you can use for image editing. Adobe even has an online image editing application at photoshop.com. This online tool doesn't have all of the capabilities of the desktop version of Adobe Photoshop, but it covers all the basics of image editing and doesn't cost an arm and a leg.
Other impressive online image editing tools are:
Finally, there is always GIMP. GIMP is an open-source, free image editing software application that can be run on Windows, Mac or Linux. It can do everything Photoshop can do, but tends to be a bit clunkier. But for a free image editing application – you can't beat it.